Contact us for a free trial day at Avenue!
Avenue is a co-working space which exists to re-think the opportunities afforded to young adults with disability.
Avenue stands upon the steadfast conviction that all people have a contribution to make and should not be excluded from the economy simply because of their disability.
By taking an innovative approach to work and the traditional model of community participation, Avenue gives all people the chance to thrive and flourish as active participants in society.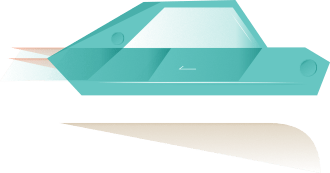 By bringing together online work platforms, skill development and social opportunities in the context of a co-working space, we aspire to support people with a disability to contribute to their communities and to gain a sense of purpose and belonging.
Avenue is game-changing in the disability sector.
WORK
Harness the sharing economy to use your skills to do meaningful work:
Leverage online platforms such as Airtasker and MadPaws to find individualised jobs that match your skills and interests.

Participate in micro enterprises that support epic entrepreneurs (this could be you!) to build and communicate their brands to the world!
SOCIALISE
Engage in community life and build friendships through a tailored social program, where you are supported to design your own timetable of activities, empowering you to reach your goals.
LEARN
Access a range of learning and skill development opportunities aligned with your work and social goals; as well as a program of recreational classes and workshops to support your personal development.
Avenue, as a social enterprise of Fighting Chance, is a registered NDIS Service Provider offering opportunity for young adults with disability. You can now find Avenue in Frenchs Forest, Parramatta & Botany, with a goal of more Co-Working Spaces opening in the coming years.
Avenue Frenchs Forest
Building A & B, 5 Skyline Place
Frenchs Forest NSW 2086
(02) 9905 0415
Avenue Botany
Unit 4, 12 Lord Street
Botany NSW 2019
(02) 9190 2710
Avenue Parramatta
Office 2, 7 Hassall Street
Parramatta NSW 2150
(02) 9190 2720
Want to find out more or chat to someone about how you could join the Avenue team?
Contact [email protected] to speak to a member of our team about a free trial day and how Avenue could work with your Core Funding, Finding and Keeping a Job or School Leavers Employment Support.
Alternatively, fill in the form below & we will contact you!